Business English Study Group
About us
Having a global standpoint is more and more important for SMEs.
This is because business with foreign economies have become a matter of common practice for them.
SMEs in manufacturing sector come under the influence of worldwide competition as well as country risks.
Even SMEs in service sector, they are no longer limited to deal with Japanese customers. 
Following this internationalization, we, Small and Medium Enterprise management consultants are also required to acquire global perspective, overseas information and consultation skills to expand our business fields.
Here, English language skill plays a major role.
That is why we organized Business English study group in September 2013. In the same month, the group was registered by the Tokyo Small and Medium Enterprise Management Consultant Association Chuo Brach as their certified study group.
Differences between the study group and other similar groups, English conversation schools and business schools are as follows : 
We are a society to learn Business English, a nonprofit club.

Unlike English conversation schools, there are no professional teacher. This is a learning circle where each member shares their knowledge, opinion and experience in English.

Unlike business schools with English lectures in Japan, we are not an educational entity.

Unlike other English conversation clubs for working people, our membership is limited to SME management consultants.
All of us are specialist who diagnoses and gives advice to the SMEs, concerning their various management issues.

Eventually, our motivation for learning English is to support Japanese SMEs' overseas business and to support foreign SMEs' business. 
Needless to say, only 2 hour monthly meeting is not enough to maintain / improve your English proficiency.  Therefore, all members are encouraged to continue their own English lesson. This study group will be positioned as a pacesetter and a place for your presentation.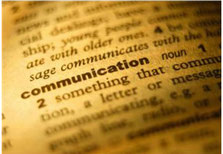 What we learn --- Business English 
Business English means different things to different people.
For some, it focuses on vocabulary and topics used in the worlds of business, trade, finance, and international relations.
For others it refers to the communication skills used in the workplace, and focuses on the language and skills needed for typical business communication such as presentations, negotiations, meetings, small talk, socializing, correspondence, report writing, and so on.
http://en.wikipedia.org/wiki/Business_English
Our Activities
(1)  Monthly Meeting
Our monthly meeting simulates a business workshop. 
Date :         On the first Thursday of every month
                   (Occasionally, on the second or the third Thursday)
Time :        6:45pm - 8:45pm
Place :        TBA (Meeting room available in central Tokyo area.)
Language :  English
Agenda :     Please refer to the "Upcoming meeting" page.  
We have two major sessions such as (1) Discussion Session and (2) Tell and Share Session.
(1) Discussion Session
Person in charge of the Discussion Session (Facilitator) to offer an appropriate theme (business oriented) for the month and he is expected to facilitate the session.
Discussion Session may consist of presentation and debate, or, all of the session may be allocated for debating in some cases. Presentation is around 25 % and debate is 75 % of the Discussion Session respectively. Ratio of presentation and debate time depends on the Facilitator.
Roles of the Facilitator and the person who coordinates the entire monthly meeting (Chair) will be filled by different person every month.
(2) Tell and Share
Each attendee should give a short talk within 3 (three) minutes and have a Q&A and/or evaluation within 2 (two) minutes. The maximum allotted time for each person is 5 (five) minutes.
Timer is assigned to a particular person by the person who coordinates the entire monthly meeting. The maximum allotted time should be strictly controlled by today's timer. Chair and Facilitator have no obligation to give a short talk in this session.
Business related topics are preferable. If no business topics are available, personal topic may be accepted.
Mailing List
Besides our monthly meeting, all of our members are requested to join our mailing list.  Through the email list, you can get information of next meeting and meeting minutes. All communications are in English.